Babaevskiy local lore museum named after Maria Gorbunova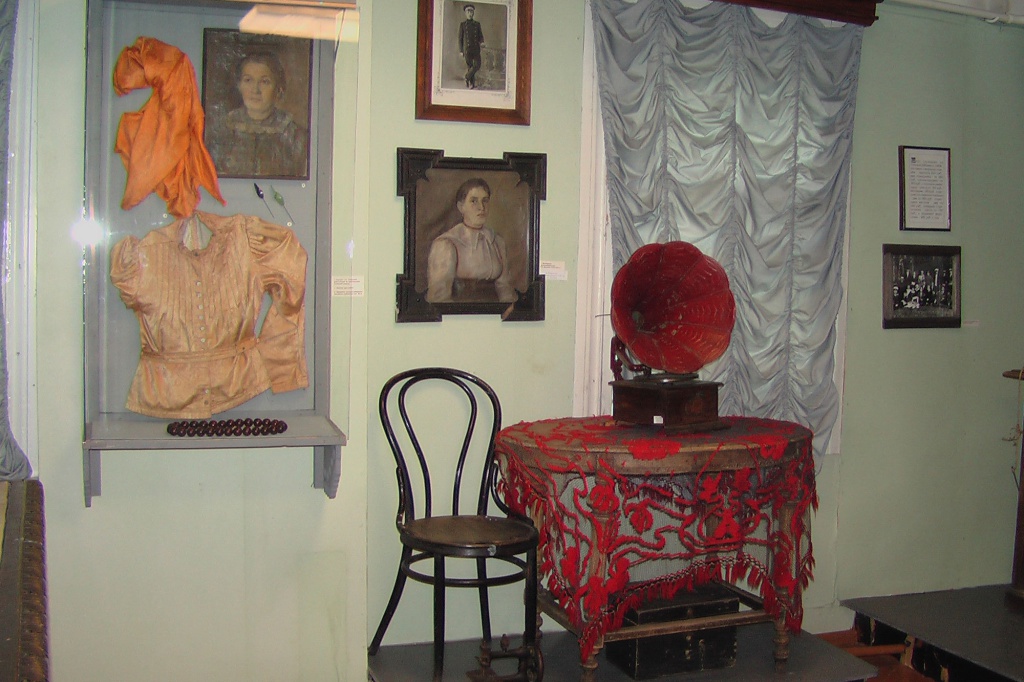 Babaevo public museum was opened in June, 1978. Further on it became a local lore museum and was named after its founder – Maria Gorbunova.
The exponents for the museum were collected by the students and teachers of the Babaevo secondary school during 20 years.
Now the museum stock includes collections of folk costumes, local embroidery, manuscripts and old books, icon paintings, pottery and wood tableware, spinning wheels and samovars.
Permanent expositions:
• Babaevo during the World War II
• Babaevo station as an important railway junction
• Rural life of XIX century
• Animal life
• Village hut of the end of XIX-beginning of XX century
Stationary exhibitions
• On a visit to samovar
• Babaevo city and municipality is a part of Great Rus
• Along the roads of the World War II
• Folk applied art
• Exhibition of children's pictures
• Exhibition of feature photos
Address:per.Yunykh pionerov, 2, Babaevo, 162480 Vologda Oblast
Tel: +7 (81743) 2-15-31
Tel. /fax: +7 (81743) 2-22-40
Твитнуть
Поделиться
Поделиться
Класснуть