Iconostasis of the Trinity-Gleden monastery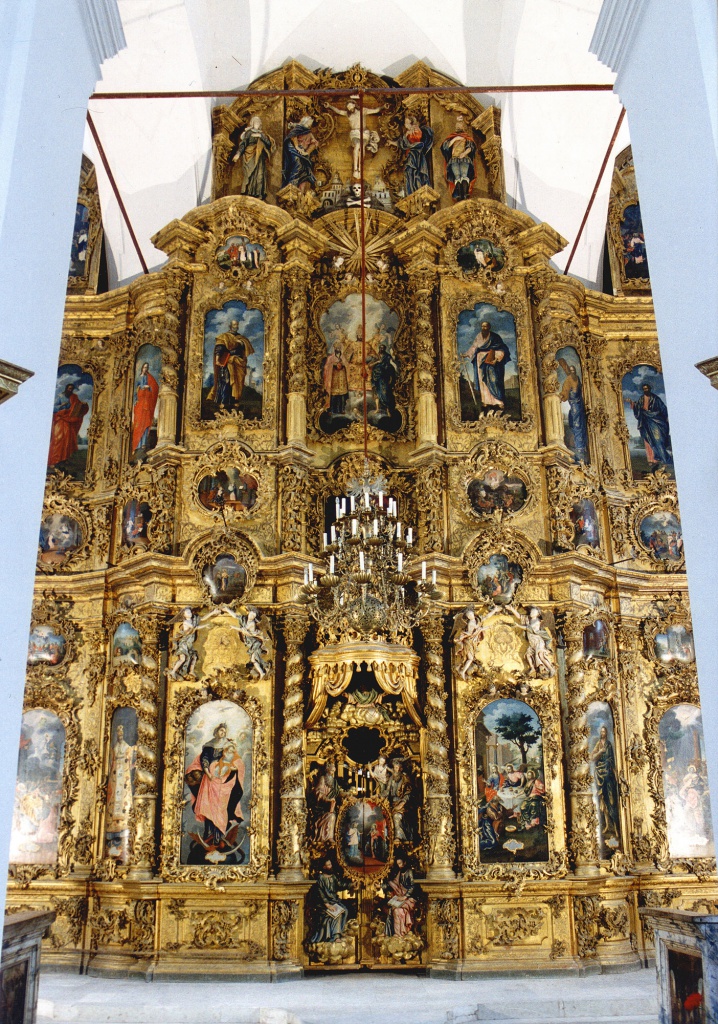 Trinity-Gleden monastery located in 4 km from the Ustiug, near the village of Morozovitsa. At the merge of the rivers Sukhona and Yug on a high hill during the times immemorial there was a city of Gleden founded by Prince Vsevolod the Big Nest in the last quarter of the XII century. Approximately at that time near the city a monastery in the name of the Holy Life-giving Trinity which is by right considered one of the most ancient in the Russian North was also erected.
The main sight of the monastery is a magnificent carved gilded iconostasis of the Trinity cathedral, one of the most beautiful in Ustyug. It was constructed for eight years (from 1776 to 1784) due to the donations of the residents.
Masters from Totma, brothers Nikolay and Timofey Bogdanov were invited to perform the carving. They used the motives traditional for XVIII century: garlands, volutes, curls, etc. The icons marked by grace, accuracy of pattern and a rich color range are made by Ustyug icon painters and merchants A.V.Kolmogorov, E.A.Shergin and archpriest of the Ustyug Dormition cathedral V.A.Alenev. The compositions of the icons differ from the traditional canons as they are copies of quires (the West-European engravings), and remind us more of secular painting. The general impression of richness of the iconostasis is increased by the gilding executed by R.A.Labzin's workshop in a complex technique of the figured proof. It's wooden sculpture that gives special charm to the iconostasis.
The rare beauty of the iconostasis, revived in the 1970s by Moscow restorers, inspires admiration in everyone who comes to the Trinity-Gleden monastery.
Твитнуть
Поделиться
Класснуть